Ahead of the Curve. How Investec's commitment to entrepreneurship gave rise to the UK fintech
13 April 2023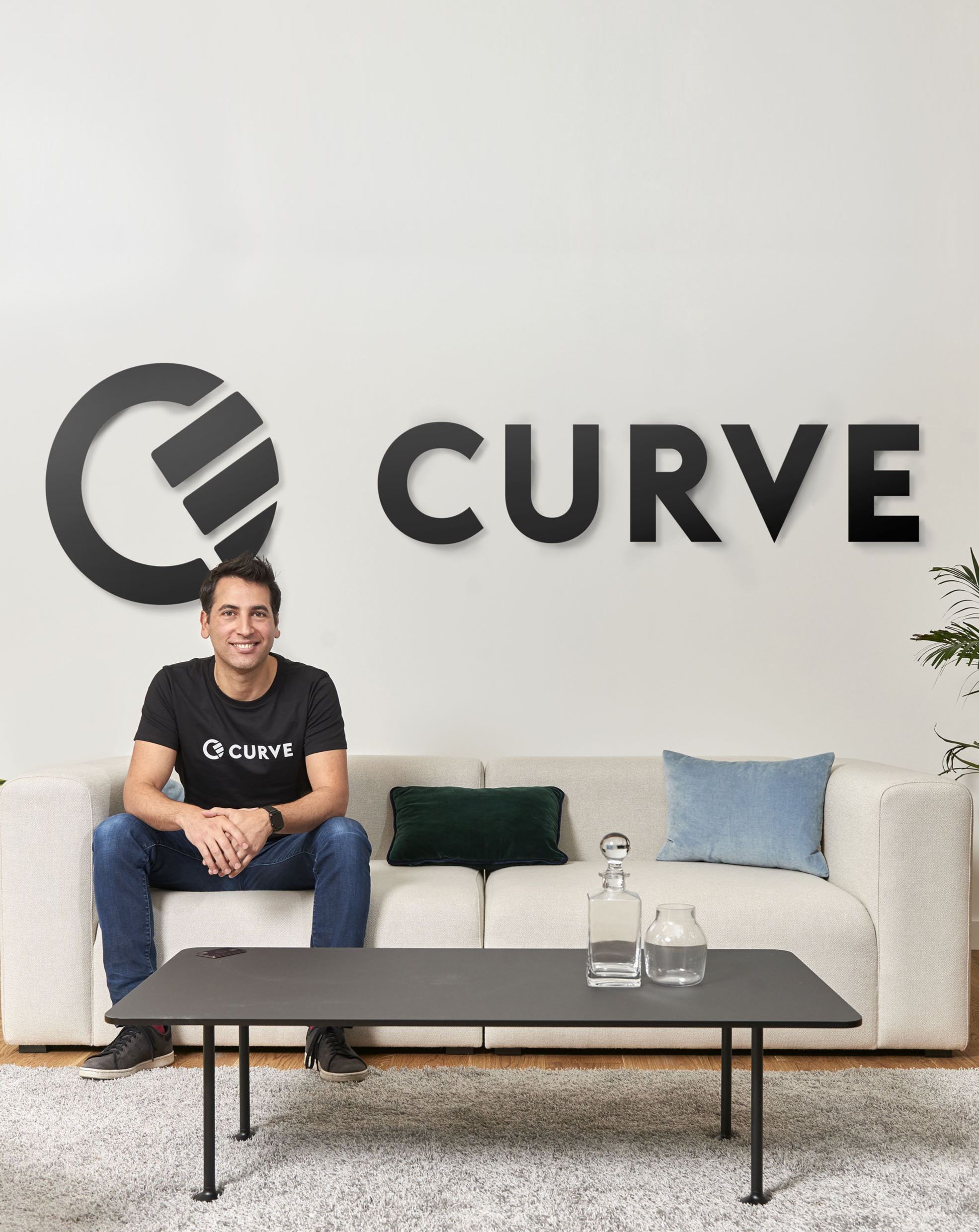 Now live in 32 countries, with more than 4.1 million users, payment technology venture 'Curve' has grown from strength to strength. Investec has supported Curve throughout its ambitious journey, with the success of the ongoing partnership put down to a shared commitment and understanding of entrepreneurship.
By 2014, the payments landscape was increasingly fragmenting and the volume of financial products available to UK consumers was increasing at a rapid rate.
While many commentators felt that this digitalisation would provide convenience, entrepreneur and founder of 'Curve' Shahar Bialick recognised the opportunity that arose out of increased complexity. He believed that the evolution presented an opportunity to transform the user experience by creating a platform – or app – where consumers could see, spend, and save their money in one place.
To integrate transactions across providers was an ambitious idea. To make it happen Bialick would need expertise, funding, and the ability to act fast. He turned to Investec – a bank and wealth management firm with a history of supporting entrepreneurs.
Belief in the mission
Bialick met Grant Bergman, head of Investec's private company fundraising team and Devin Kohli, the co-head of Outward VC, a venture capital fund which is supported by Investec and invests in series A stage fintech start-ups. Both were struck by the clarity of Bialick's vision.
"He had a clear rationale for why the product should work," says Kohli. I remember thinking: if Spotify can be the new entrant and re-bundle music, if Amazon can do it for e-commerce and Booking.com can do it for hotels, someone should be able to do it for finance."
It was the founder's belief in his mission, along with his clear awareness of the payments industry, that convinced Kohli and Bergman to invest in 2014. It was the start of a close relationship that would evolve with the entrepreneur's journey. Outward VC subsequently invested in Curve's funding rounds in 2017 and 2019 and 2022.
Support for business growth
By 2020, more than two million clients were using Curve, which had doubled its user base; launched Apple Pay and Google Pay integration across all markets; and unveiled Curve Credit in beta. Alongside further innovation, the company was planning a US expansion and looked to raise £100m to fuel its ambitions.
Investec became exclusive adviser to Curve's Series C funding round later that year. "Curve was becoming a well-known UK fintech," Bergman explains. "We had already introduced the business to investors in our network, but this is where our advisory expertise came to the fore, by offering insight on market positioning, terms and valuation."
The mission was a success. Investec raised the target of £100m from a range of investors including Vulcan Capital. A crowdfunding round also generated £9.9m from approximately 12,000 investors, £6m of which was raised in two hours and 49 minutes.
As Curve expanded, Investec was able to assist with its Foreign Exchange and cash management needs too.
Navigating challenges and emerging stronger in the face of adversity
Although Curve has gained traction, it has also faced challenges.
In 2020, global payment processor Wirecard became insolvent. "The FCA shut down Wirecard's operations in the UK, which in turn meant Curve and many other businesses could no longer accept payments," explains Kohli.
Curve needed to integrate with a new system, create new safeguarding and settlement accounts and satisfy the regulator, as soon as possible.
Investec's payment teams with support from its executive stepped in to allow funds to move to Mastercard, with its teams working over the weekend to create a viable solution. Less than 60 hours later, Curve was back online. Bialick would later say: "We would not have been able to accomplish this feat without Investec's unequivocable support."
Curve successfully navigated the COVID pandemic and has emerged stronger, with the launch of a new credit offering. It is now live in 32 countries, with more than 4.1 million users. Meanwhile, Investec continues to support Curve as the business raises additional capital.
The success of the ongoing partnership can be put down to a shared commitment to and understanding of entrepreneurship. "There's always been a natural affinity," Kohli and Bergman affirm. "Investec is a first-generation entrepreneurial bank. That spirit really permeates the culture and makes us the right fit for this type of dynamic partnership."
Investec is also on-hand to help with entrepreneurs' lending and wealth management needs. "We connect individuals with our colleagues across both private banking and wealth management," adds Bergman. "Our understanding of complex and irregular income structures means we can help clients achieve their personal financial goals, while understanding their desire to grow a business."
To find out more about Investec, please contact Private Banker Elieen Redmond: email Eileen.redmond@investec.co.uk or telephone: 0207 597 5289
Important information: Investec Bank plc is an investor in Curve through Outward VC Fund LLP, its venture capital fund.