Indy Chatwal: Why every business needs a mobile app
16 September 2022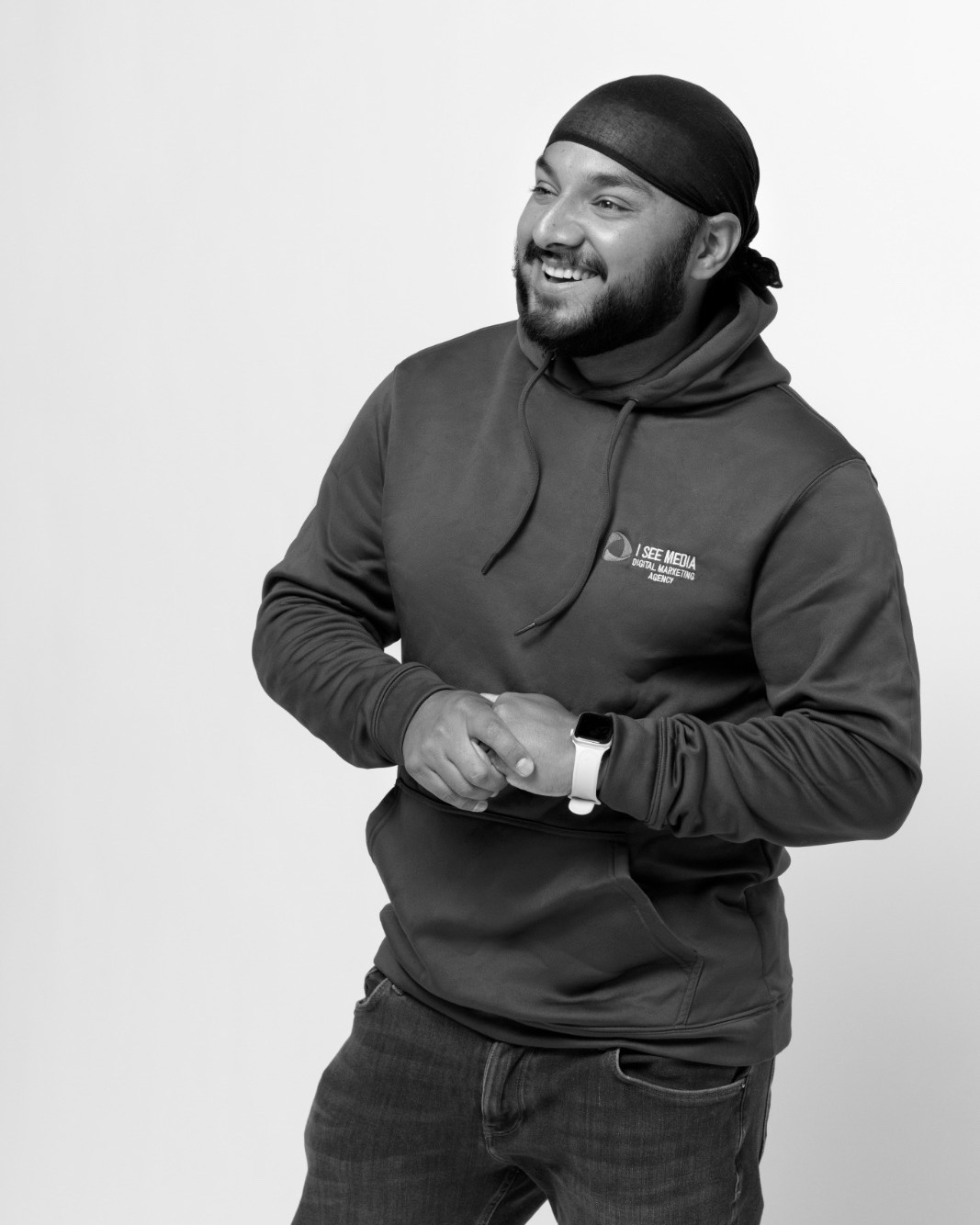 With the whole world available on your phone, more and more small and medium businesses are following the mobile trend and choosing an app.
We ask Indy Chatwal, Founder of I See Apps, about why having a mobile app is essential for business.

Do you think there is growing demand for apps amongst business founders?
Massive demand! The UK is the most lucrative market in Europe for apps. UK consumers spent around £2.7 billion on in app purchases last year—downloading apps, or purchasing products from an app. There were 203 million gaming apps downloaded in Q3 last year alone. In terms of usage of apps, in the UK the average user spent 2-4 hours a day on their phone last year; it shows there's a huge audience businesses can reach via their own personal app. Regarding small businesses, this year nearly half have engaged with an app or are looking to engage with an app compared to only a third last year. It's huge, and small businesses are realising that they need to get on board as it will enhance their business in multiple ways.
Does a business need an app and a website?
Most companies need to have a website. Especially for e-commerce platforms, it's particularly important to have a slick website that works well, so the user experience is excellent. Whereas for companies such as law firms or private equity firms, their website is effectively just a shop window, mostly cosmetic. An app offers much more!
What are the benefits of having an app for business?
A mobile app opens up a variety of advantages – from increasing user engagement and providing great marketing opportunities, to boosting average purchase price, increasing revenue, and building brand loyalty, allowing businesses to stay ahead of the competition. These include:
Data analytics and enhanced marketing campaigns.
Strong connection with the brand for the customer.
Convenient payment.
Loyal customers.
Improves sales.
What sort of industries might consider having an app?
We build apps for retail, e-commerce, education, gaming, healthcare, fitness, logistics distribution, social networking, real estate, food, hospitality, on demand solutions. Pretty much every industry! There's also a big trend now towards prop tech and law tech.
Developing an app for your business can be challenging without the right strategy in place. How to prepare for the future development of your mobile app?
You must identify the purpose of the app. What are your goals? Is an app going to solve an issue, increase your revenue stream, or build brand awareness? From there, you can look at functionality, offerings, in-app purchases, chat functionalities, community building, etc.
What functionality should an app offer?
An app should not only be aesthetically appealing but also be user-friendly and secure. Some of the main functionalities we would recommend are:
Advanced security to gain trust of its users and customers.
Enable users to play with customization to increase retention.
Offline functionality to improve user experience.
Customer support services to amplify customer satisfaction rate.
Integration with social media platforms to increase app visibility and reach.
Push notifications to enhance engagement rate.
What's hot in the app world now?
AR and VR are hot in the app world right now. The success of Pokemon Go may have been temporary, but it paved the way for AR in mobile app development. It showed the world that we could practically use VR to offer an immersive experience to users.
AI & Machine Learning is another hot area in app development now, as is Blockchain.
For companies moving more towards their own platform, what is the process?
I would suggest listing all the functionalities and understanding the desired purpose of the app. Then put together a flow chart starting with the home page in the middle. It will help you understand what will need to link to where. At this stage you will need to either hire an agency or a freelancer to help with the UX/UI designs. This is probably the most exciting part of the whole process as it brings your concept to life.
What should business founders look for when hiring an app development company? 
To start, look at what kind of work they've done, with IOS and Android examples of apps.
Testimonials. Speak to some of their clients to see what kind of experience they've had.
Technologies. There are so many different codes, platforms, and options, so it's important that the technology they recommend will complement your end product and work for you.
Trust. Apps are not cheap, so you need to be able to trust that that company is going to be able to deliver for you.
Communication. We'd recommend that they build in app in sprints—perhaps in two-week stages. At every stage, try to sit down with the app team to see the progress. This way you can sign off the individual aspect of that development. So, by the time it's completed, you're already happy with the product.
Testing: Look at their testing team. It's important to test the app once it's built because you don't want to release an app with bugs in it.  Otherwise, people will have a bad experience and won't use it again. First impressions are everything with an app!!
Aftercare: It's important for the agency to provide ongoing support after your app has been launched. These can vary from improvements to the app / app updates / or even bugs.
Warranty: Make sure you negotiate a warranty period with the agency. Most agencies offer a 3-month warranty on the app in case any bugs appear!
Find out more about an app for your business. Speak to Indy at I See Apps,  indy@iseemedia.net, or call him on 07857214852
Interview by Nima Suchak
Portrait photos by Rory Gullan