Turning Kenwood stereos and Rockford Fosgate subs into a booming business
13 November 2021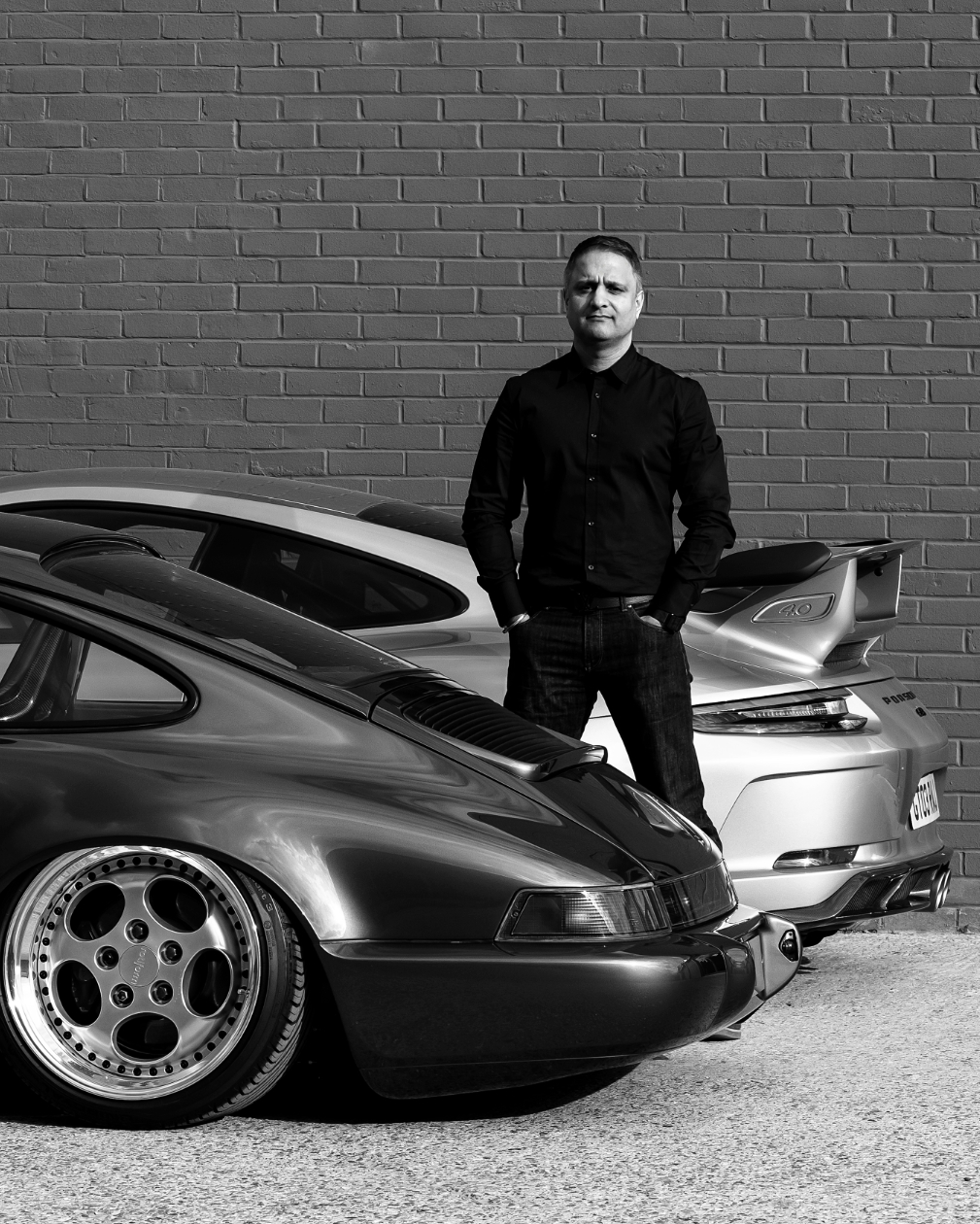 Founder of Car Audio & Security, Raj Sangha has just opened his new showroom, specialising in car audio, performance and styling as well as home audio and cinema.
Raj's passion for the industry was ignited when he was a student, working part time in a store on London's Tottenham Court Road. His own business selling car audio was born in 1992 and has since gone from strength to strength. The new state of the art showroom provides the ultimate experience – showcasing elements of both car and home audio and includes market leaders and niche brands, with four demo rooms, including a full on £50,000 home cinema. 
You have managed to merge your passion and business. What's it like living the dream?
Growing up I always loved cars and dreamt of owning one or two. My car passion has escalated over the years! I have a rolling collection of cars which I relish. Some are classic cars, some are new, and each one is unique. I buy a regular car, modify it and add my own personal touch to make it unique—it could be suspension, wheels or audio, but ultimately, it's about putting my own stamp on it.
For social media engagement, it is important to put a face to the business and hear the story behind it. We recently launched Raj's Garage on YouTube which is about me and my collection of cars, completely merging my passion and my business. 
Your biggest extravagance is: I would say buying a Ferrari at the age of 35. I shouldn't have done because I think it may have sent out the wrong message to others around me. On a business level, the biggest extravagance is the cinema room that I've created here in this building. This is the biggest single cost in the new showroom. 
Ambition or talent, which matters more to success? For me, it's ambition. I've always had drive and that's why I continue to do what I do, to push boundaries, reach the next level, bringing my team along with me. 
One thing you're glad you tried but would never do again is: I went into a business partnership in 2001.The problem with partnership is that it is a marriage of two people and the challenge is when there is a clash of personal differences and personalities and different opinions on the future of the business. The partnership didn't last but I learnt a lot from it, I would never do it again.
Brand new cars which have caught your eye for 2021 are: Weirdly enough, the first is a fairly affordable car in comparison to what I would normally say, but it's a Toyota GR Yaris. A hot hatch which all the motoring journalists are talking about because of the way it drives, the way it delivers the power, and the handling. I've actually ordered one! Then I would say the Porsche Taycan Turbo S (electric cars are the future), and the Porsche 992 GT3. That's a car I'm trying my hardest to get allocation on.  
Three tracks on your driving playlist are:
Soul II Soul,

Keep On Moving

Ice Cube,

It Was a Good Day

Will Smith,

Miami
Your first car was: a Ford Fiesta 950 CC in sky blue which my father bought for me when I was 17. The first one I bought from my own money when I was 20 was a Peugeot 205 1.9 GTI.
The vintage car you would love to drive is: a Ferrari F40 from the late 80's, which was definitely a bedroom poster car for me. Such an iconic car and possibly the first of the 'hypercars'.
Photographs by Kam Parmar