Angelique Parvez: How cancer urged me to help women lead a healthier life
4 May 2022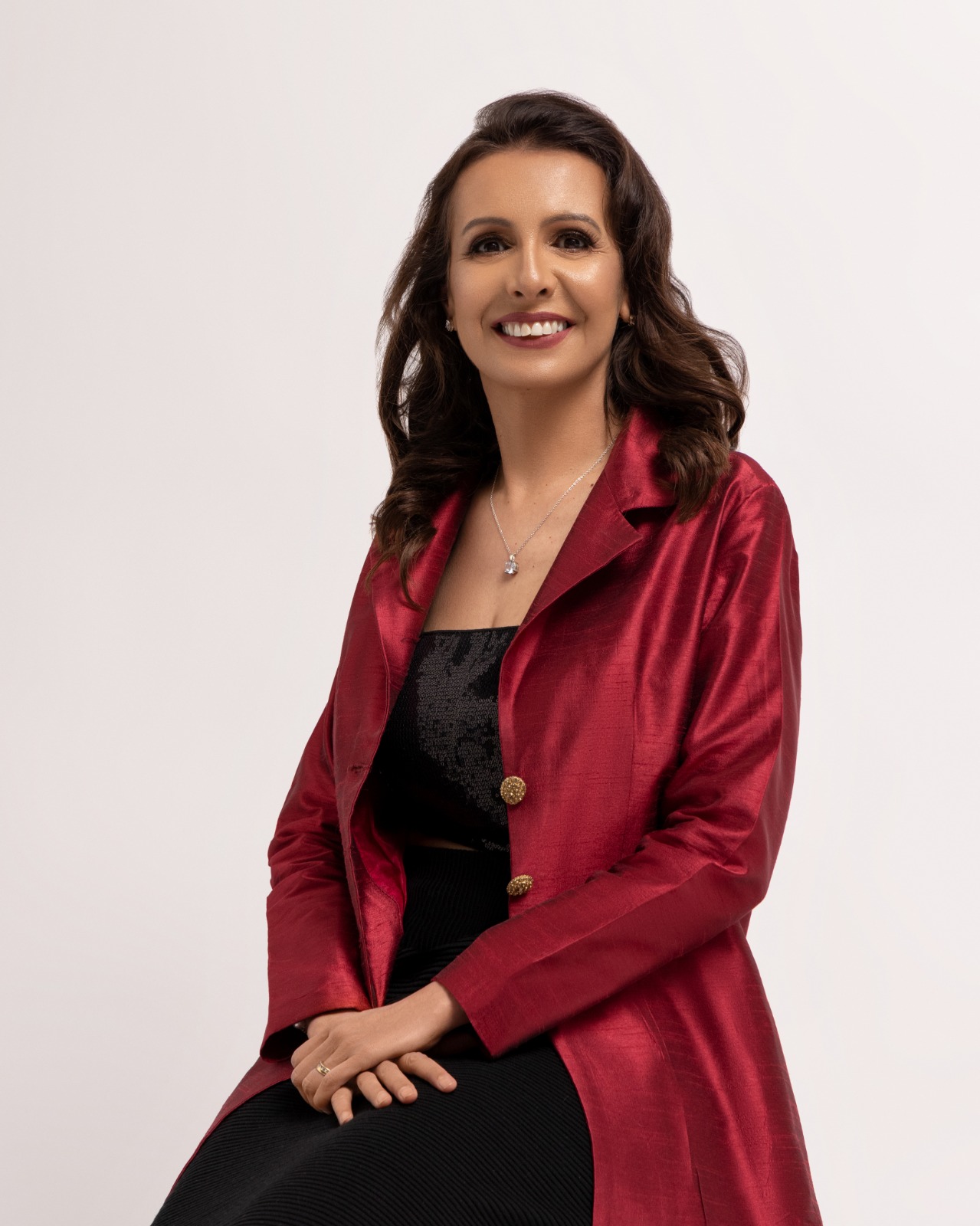 Club member and founder of Dance to Inspire, Angelique Parvez danced her way out of the pain and fear of cancer, to empower other women.
The mother, university lecturer, trained dancer and fitness instructor launched her business formerly known as D-Style Dance, in 2012, a Bollywood dance and fitness company in East London. At the end of 2019, just weeks before the country was placed in full lockdown Angelique was diagnosed with breast cancer. The battle spurred her to re-evaluate her life and use the experience to help other women.
Before being diagnosed with cancer, Angelique was overworked and stretched. The former management consultant was juggling freelance work, lecturing, raising children, all while running her business and dealing with difficult relationships and inevitably, the pressure took its toll.
"We accept stress as part of life, but we really shouldn't," says Angelique. "As women, we tend to run ourselves to the ground and often put ourselves last. We do not make time to relax, meditate, pray, and to keep fit and do something we enjoy. It is critical we do these things as part of our daily routine.
"I was mentally, physically, and emotionally stressed and when your mental health is not at its best, it becomes a brewing storm which leads to disease. We're so used to running on a hamster wheel, being 'busy' that it affects our hormones, makes us more stressed, and eventually we're hit with something else."
Feeling anxious, and generally unwell, Angelique knew something was wrong. She noticed pain in her chest and eventually discovered a lump. She sought medical help and wasn't prepared to hear the news that she had early-stage breast cancer. Angelique was shocked and in full blown anxiety for a few days, till she eventually pulled on her internal strength and started to coach herself.
"I started talking to myself and trying to justify the situation," she says. "I reminded myself that we are all going to have to die one day, and I've been fortunate to be given a new lease of life. I told myself to calm down because it could be so much worse."
Angelique turned her attention to helping herself. She looked into meditation and visualisation, and turned to her faith, petitioning God to help her through the trauma. "The more I delved, the more I learnt and realised how much I hadn't done for myself.  I had neglected to look after my mental health and had just continued to allow things that were not right for me."
Angelique had to undergo a commanding tirade of scans, operations, radiotherapy, and hormone treatments, suffering terrible side effects at each stage. Yet, without revealing her cancer to the world, she continued teaching dance and fitness.
"Having the business was a big distraction. I hadn't told my customers about my health issues, so was in full work mode managing the best I could with my situation."
Just weeks later, Coronavirus gripped the world, and the country went into lockdown. Being confined to home served to assist Angelique's recovery journey. "I could finally relax. I had my family around, I didn't need to do school runs, and there were no physical classes." Angelique decided to set up her dance studio at home and started to deliver her classes virtually. This is when she realised how vital it was for women to find support in each other.
"Lockdown had hit, and my clients were starting to panic—it was a scary, unpredictable time. People were struggling. I knew they were scared, but I had just been there. I realised I could make things better for them by keeping classes going and providing regularity. Dance and fitness could provide physical and mental wellbeing for women. And on top of that, it was a portal for us to talk, discuss what was going on, and just be together, albeit virtually. Yes, I helped them cope with what they were dealing with, but actually, it was them who were helping me cope. I had found a purpose which helped me focus on something outside my pain."
The doctors were amazed at how quickly Angelique was healing due to her healthy and active lifestyle, which encouraged Angelique to eventually go public and share her cancer journey on a Facebook post. "I couldn't be inauthentic. I am a fitness instructor, and my aim is to help others to be healthier. I was going through a huge health scare, so how could I keep that under wraps?
"It's so important to talk. I didn't know any women of my age who had been through the cancer journey because people – especially Asian women – tend to keep things quiet. That creates a massive problem for someone like me who didn't know who to turn to. I wanted to get rid of the taboo of this illness, and even if I could help just one person, I would be happy."
Angelique decided to reincarnate her dance business into the newly launched Dance to Inspire – a healthy living program aimed to help women live a happier, healthier life through dance, nutrition coaching, and good mental health practices. Dance, she believes, is the best form of exercise for mind and body health, and the proof lies in her team of coaches… Angelique's own students help other women with their body and mind transformation. The programme teaches mental health techniques, nutrition, eating healthy, exercise, hydration to help women look and feel better, calmer, and happier. The classes are delivered virtually on Zoom, with meetings on the phone so anyone can join in globally.
"My experience has taught me that as women, we need to look after ourselves and put ourselves first, not last. When you are well only you can support your family and others. If you do, you're stronger, happier, and 100% more productive."
Photographs by Rory B Gullan