Milan has a new resident with sustainability and healthy city-living at its heart
22 July 2022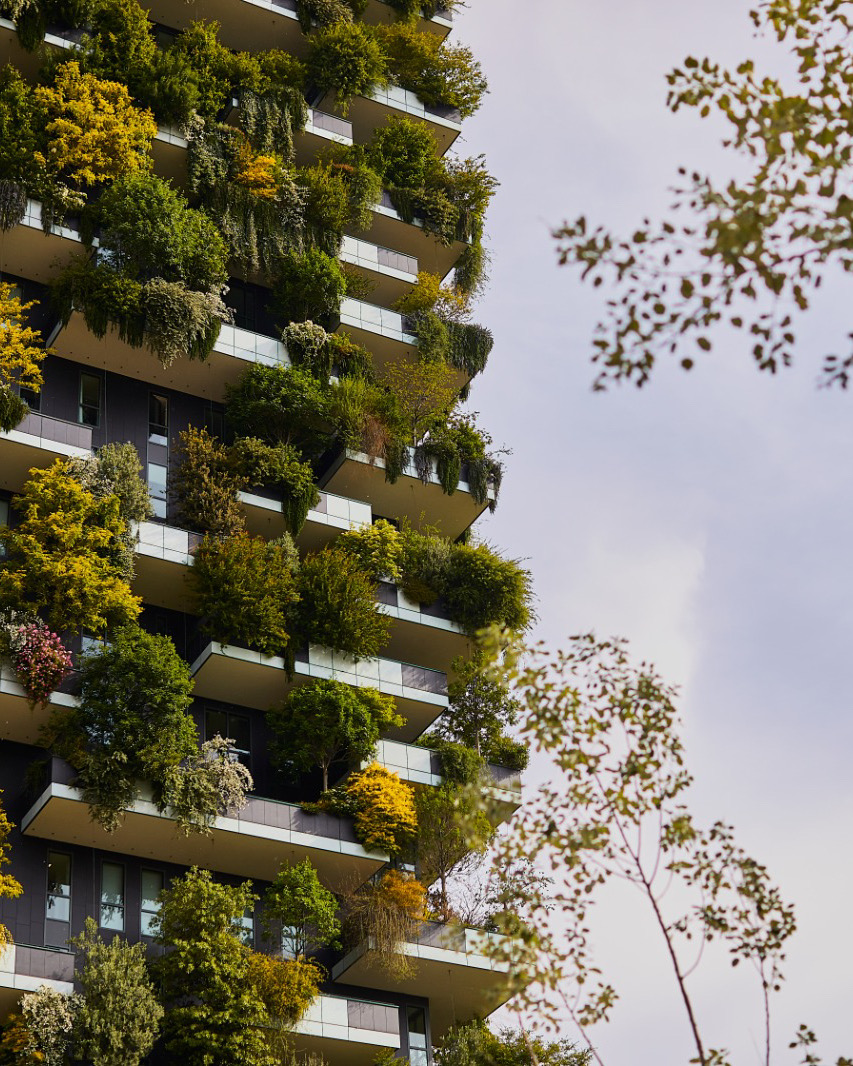 As sustainability, green space and healthy city-living top the global agenda, Milan has become Italy's most popular city among international buyers. Foundxrs Club gets an exclusive tour of Porta Nuova, a contemporary new district in the heart of Italy's capital of fashion, style, and business, with sustainability and wellbeing at its heart.
Porta Nuova is the largest integrated regeneration project in Europe and a celebrated example of sustainable urban design. Developed by real estate company COIMA, the new neighbourhood is composed of a diversity of attractive residential buildings, including urban villas, courtyard buildings, town houses, and the emerald in the crown, the Bosco Verticale towers, popularly known as Milan's vertical forest.
Bosco Verticale—the epitome of green living
Taking centre stage in the Porta Nuova district is the multi award-winning Bosco Verticale. The epitome of green living stands on the edge of the Milan's third largest park BAM - Biblioteca degli Alberi di Milano, translated as library of trees­.
One of the most renowned symbols of green urban development in the world, the first 'vertical forest' concept by Stefano Boeri Architetti pioneers a unique approach to urban living – connecting people and buildings with nature, bringing essential greenery and biodiversity into increasingly dense cities, and reducing their environmental impact.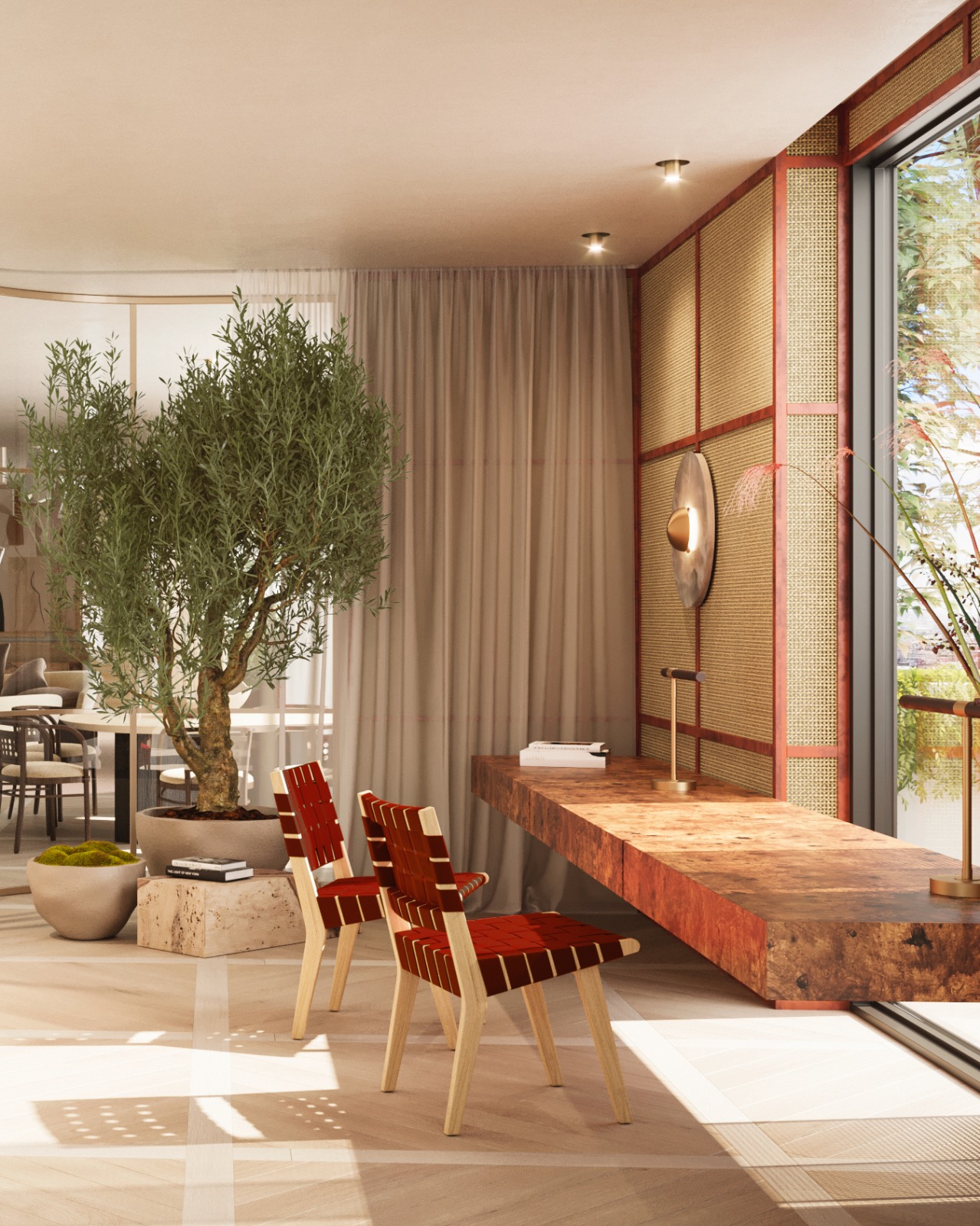 The 'green icon' comprises of 111 apartments across two buildings, 18 and 26 storeys respectively. They are fully enveloped and embraced by a self-sustaining living exterior featuring over 15,000 plants and 90 different species of trees, shrubs, and floral vegetation… the equivalent of a three-hectare forest!
Bosco Verticale's fresh and innovative identity has deservedly won numerous international awards, including the International Highrise Award, 2014, Best Tall Building Europe, and Best Tall Building Worldwide, 2015.
The Bosco Verticale Penthouse
Nestled within the world-famous exterior of Bosco Verticale towers sits one of the largest, highest, and most exclusive properties in Milan.
Occupying the entire 26th floor of Stefano Boeri's masterpiece, on the edge of the city's newest park and botanical garden, the 493sqm (5,307sqft) property features a quadruple aspect for 360-degree views of the entire city, across the famous spires of the Duomo di Milano cathedral right out to the Italian Alps.
The penthouse feature bespoke interiors created through a collaboration between global interior and architectural designer, Dara Huang of Design Haus Liberty, and the quintessential Italian designer, COIMA Image.
Stepping outside, six tree-lined terraces act as private gardens in the sky. The terraces provide a magical variety of outdoor spaces on all four facades of the building, each enveloped in the fragrant trees, shrubs and plants that clad the landmark building.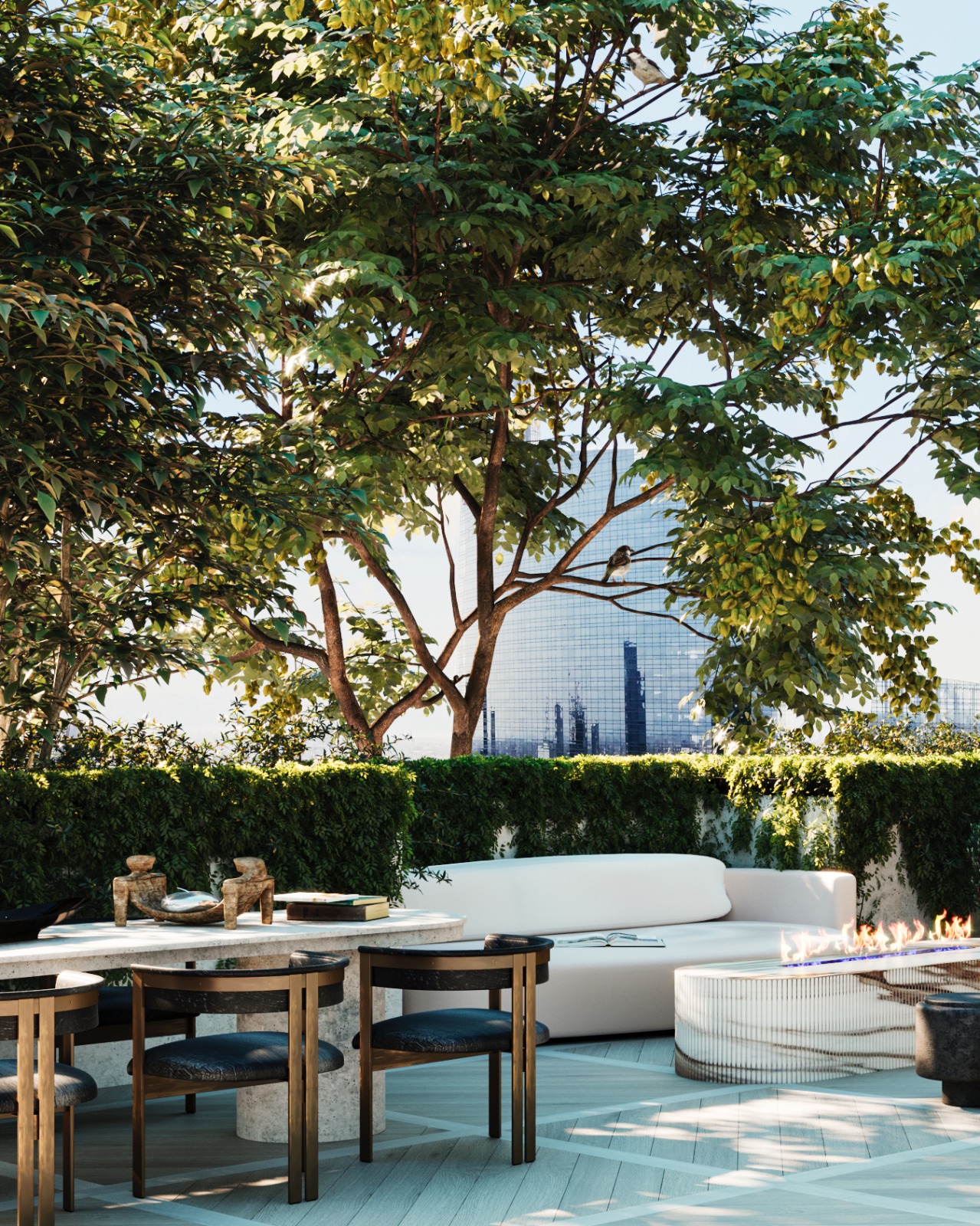 Porta Nuova District
The pedestrian-centric neighbourhood is set around one of the largest open public parks and botanical gardens in the city. It comprises over 500 trees in 22 'circular forests', vegetable gardens, a picturesque, flowered lawn, and some 135,000 plants, along with specially designed spaces to play, relax and exercise.
Now over 10 years into the regeneration, Porta Nuova is home to 30 business headquarters, attracting more than 65 brands of retail and restaurants and some 10 million visitors every year. It is a major economic hub, leading in the worlds of fashion, technology, and finance, with companies including Google, IBM, Alexander McQueen, Versace, Samsung and Amazon.
Reaching Porta Nuova
Super connected on all levels, Porta Nuova is served by four stations providing a host of underground and train routes, across Milan and further afield. They offer high-speed services to cities including Paris, Rome and Turin. Two international airports are within quick and easy reach - Linate around a 20-minute drive and Malpensa 45 minutes by car, with services to over 200 destinations combined.
About COIMA
Founded in Italy in 1974, developer and manager of Porta Nuova, COIMA has built an international reputation for its commitment to sustainable urban development, with a focus on creating spaces for people to live, and positive environments for wellness, socialization, and community engagement. It is a leading platform in the investment, development, and management of real estate assets on behalf of international and domestic institutional investors.