Top 10 Destinations for 2022
8 February 2022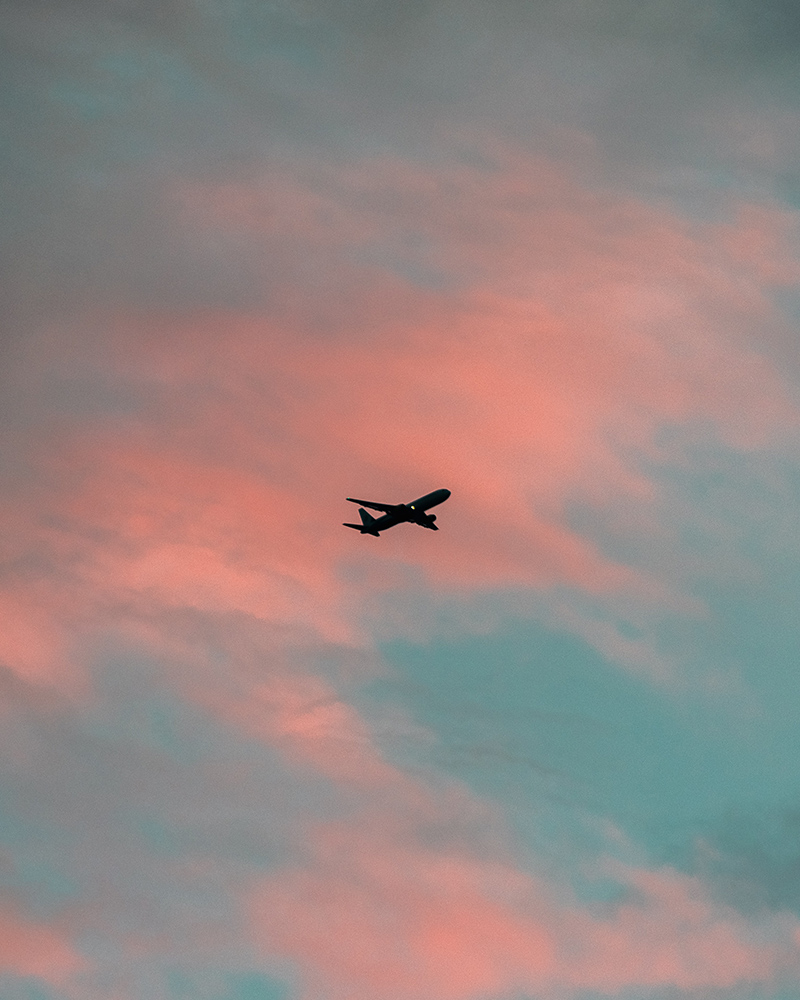 As the travel industry shows healthy signs of waking up post pandemic, Frank Waters founder of DAF Concierge and member of the Club, shares his favourite destinations for 2022.
With airlines and hotels competing for much needed attention, coupled with highly confusing and fluid covid restrictions, booking trips abroad feels like a much harder job than it used to be. Most of us have been busy scrolling for a much-needed getaway (or two) since the beginning of the year, but admittedly we are still living in an unpredictable era. We reached out to Frank Waters to tap into his in-depth knowledge of luxury leisure and where we could be heading this year.
Abu Dhabi
Middle Eastern 5* service
An exciting and destination of ancient culture, garden cities, pristine beaches and adventure. Abu Dhabi is thriving with exciting new developments and world class theme parks including Ferrari World Abu Dhabi, Warner Bros. World Abu Dhabi, and Yas WaterWorld.
When to go: All year round – cooler in January / February, and perhaps too hot in July / August
Good for: Families, friends
Stay at: Emirates Palace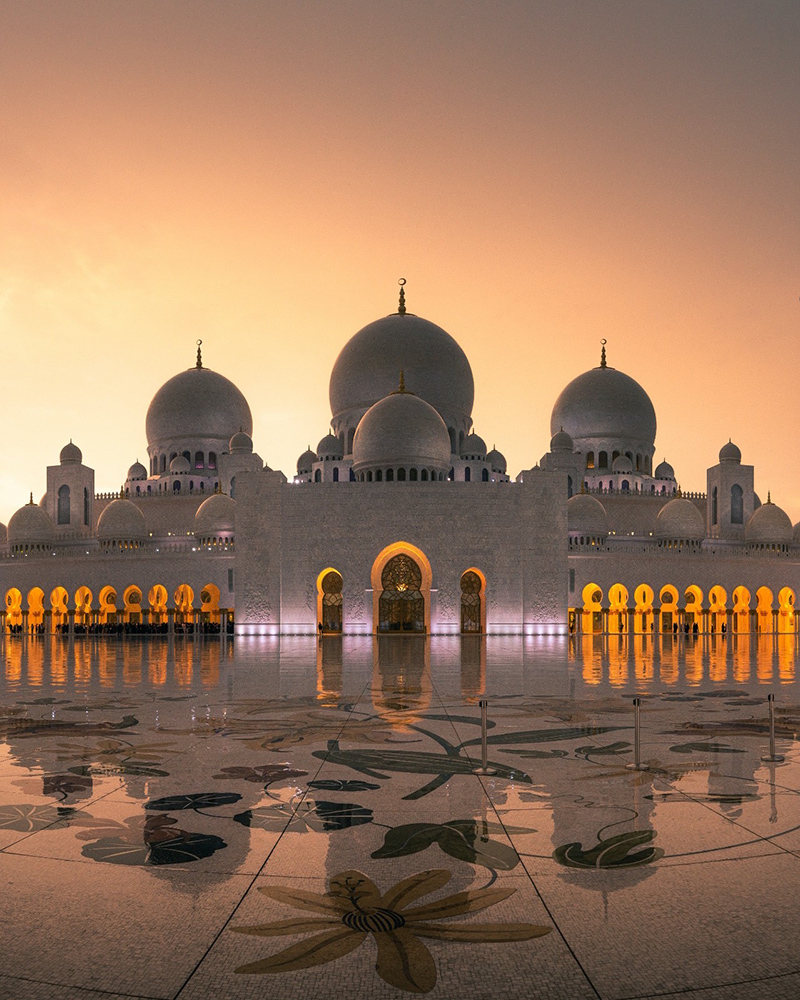 Photography by Daniel Olah
Mauritius
Stunning Indian Ocean destination where nothing is too far out of reach
Be as adventurous as you want to be! Mauritius is a small island, so make the most of it by hiring a car and setting off to discover monuments, waterfalls, and lakes. Of course, the white-sand beaches are a must, coupled with whale watching and swimming with wild dolphins.
When to go: Avoid January – March as it's the cyclone season
Good for: Couples and families
Stay at: Shangri-La Le Touessrok
Photography by Xavier Coiffic
Banff & Lake Louise, Canada
Endless outdoor adventures with vibrant history and heritage
Amongst the world's most awe-inspiring mountain destinations, take a panoramic tour of the Canadian Rockies including Lake Louise, hot springs in Banff, dog sledding and sleigh rides.
When to go: February – April for snow and ski!
Good for: Couples, families, friends
Stay at: Fairmont Lake Louise
Photography by Dustin Bowdige
Oman
A taste of authentic Arab culture
Combining traditional Bedouin villages, breath taking mountains, canyons and deserts, and untouched beaches, Oman is one of the most exciting destinations in the Middle East. Don't miss out on an excursion to Wadi Shab…a natural oasis, home to crystal clear pools and secret waterfalls!
When to go: All year round – Oman is cooler in January / February, and very hot between June and August
Good for: Couples and families
Stay at: We have two contenders— The Chedi Muscat or Six Senses Zighy Bay
Photography by Anfal Shamsundeen
Cabo San Lucas
Where the Hollywood Stars go on holiday
Just a two-hour flight from LA, Mexican coastal town Cabo San Lucas is a trendy destination boasting secluded beaches, Instagrammable sleepy towns, and authentic Mexican street food.
There's no direct flight from the UK, but it would be worth doing a city stopover via LA or Mexico City.
When to go: October – July
Good for: Couples 
Stay at: One&Only Palmilla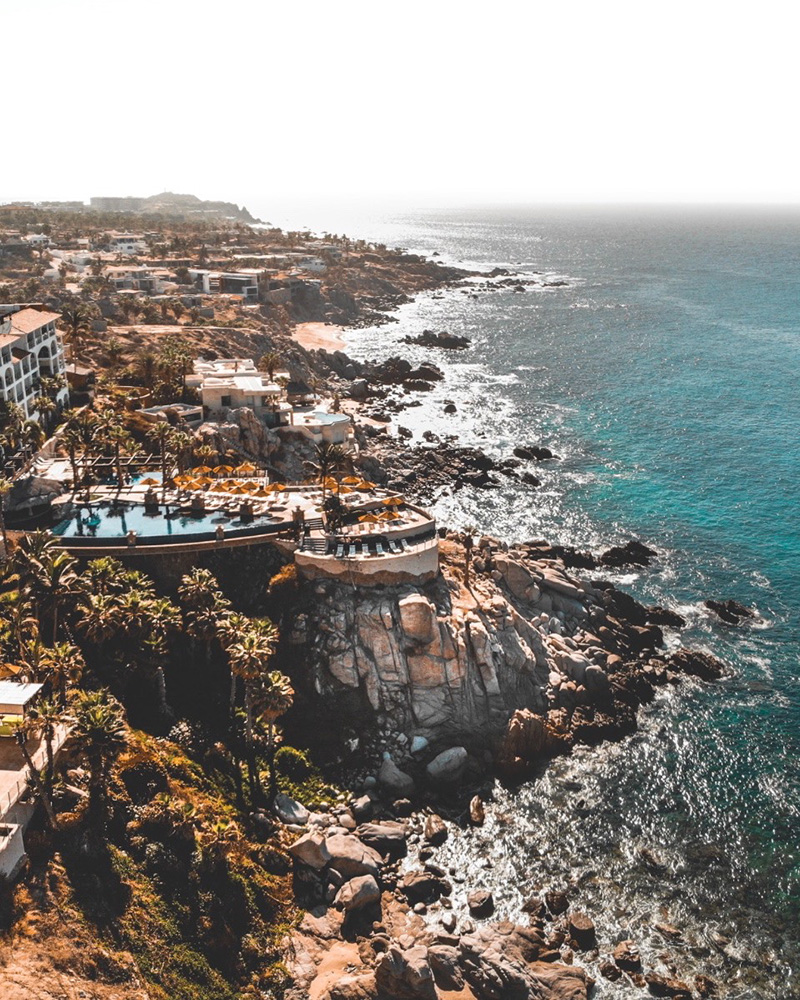 Photography by Victor Hughes
Key West
Fun, wacky, one-of-a-kind island on the southernmost point of the US
Located closer to Cuba than Miami, Florida's Key West is a subtropical paradise. The best way to visit is as part of a road trip itinerary with Miami, stopping in different towns along the drive. 
When to go: Avoid Hurricane season from July – end of October
Good for: That all important friends' trip
Stay at: Southernmost Inn
Photography by Andre Tan
Garden Route South Africa
One of the world's greatest drives…the highlight of any trip to the Rainbow Nation
Fly to Cape town then grab a car for an exceptional adventure over the 200 km stretch of coast connecting Mossel Bay to the Storms River Mouth. Head to Stellenbosch for the vineyards and a fantastic picture of the rolling vineyards. Stop at Hermanus for whale Watching, and Mossel Bay for the sharks. Finish in the Eastern Cape where all the safaris are.
Best time to go: November – April
Stay at: Shamwari Private Game Reserve
Good for: Couples and families
Photography by Tom Podmore
Maldives
The dreamy Indian Ocean escape
Just 1% land and 99% ocean, a Maldives trip is your key to be part of the postcard, so do it well. Fly to Male, catch a sea plan or a speed boat to one of the exclusive islands for much needed luxury and relaxation.
Best time to go: November – April
Stay at: Cora Cora Maldives
Good for: Couples and families
Photography by Chelsea Gates
Iceland
An adventure-filled trip for families all year round
Enjoy Iceland's geothermal energy and take a dip in the Sky Lagoon and Blue Lagoon. Try and see the magical Northern Lights by winter, or the Midnight Sun in the Summer. Go bird watching, visit the ice caves and walk through glaciers. What's not to like?
When to go: September – March for winter wonders
Good for: Couples, friends, families
Stay at: The Retreat at Blue Lagoon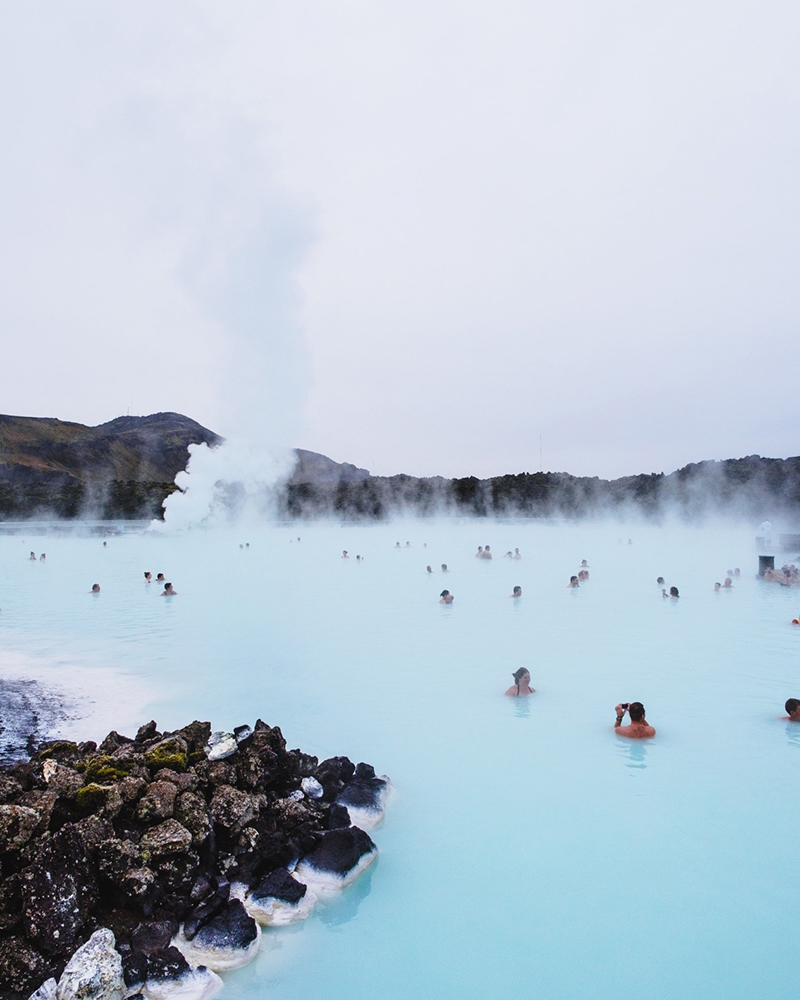 Photography by Jeff Sheldon
Bahrain
The desert island nation
From city tours to desert landscapes, Bahrain is a destination that brings together history, monuments, beach views and natural beauty. Smaller than Dubai, you can get around the entire country in a day, and easily access surrounding islands. Motor racing fanatics should visit the world famous Bahrain International Circuit – home to twelve of the Bahrain Grand Prix.
When to go: November – March
Good for: Couples
Stay at: The Ritz-Carlton, Bahrain
Photography by Gulf Air
Whether you want a simple one stop holiday or a complete round the world itinerary, arranged for just yourself, your family or a group of friends or work colleagues, get in touch with Frank Waters on 02082255651, email Frank.Waters@DAFConcierge.co.uk or follow on Instagram @FW_dialaflightconcierge
Main image: Aditya Chinchure
Words: Nima Suchak