How much is your private number plate worth?
25 February 2022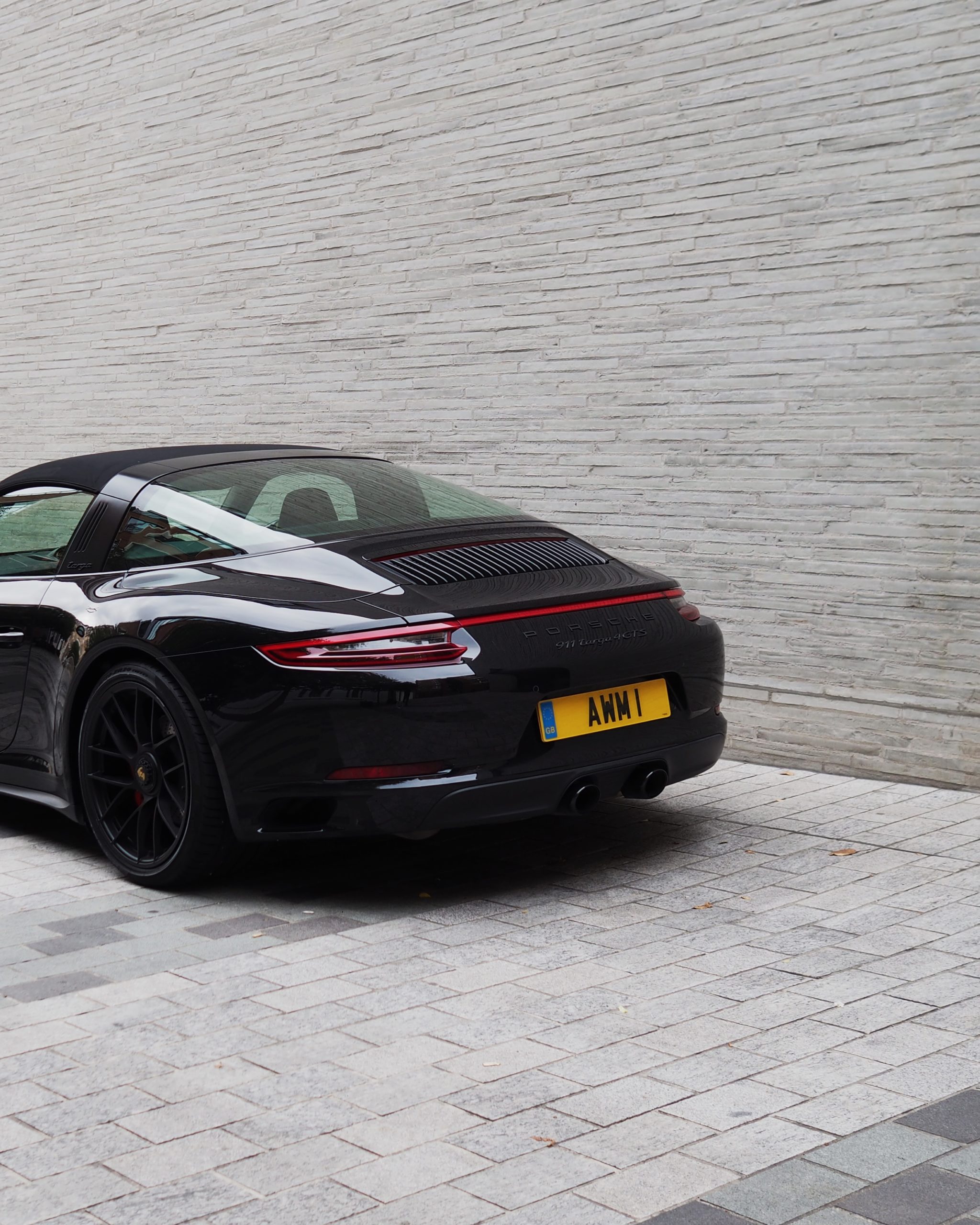 One of the nation's most recognisable number plates, AMS 1, is back on our screens in Lord Sugar's search for a new apprentice. Jason Wilkes, member of the Club, and director at plate trader CarReg tells Nima Suchak about the Asian love affair with private number plates, and why they're as good an investment as ever.
The ultimate status symbol, a personalised number plate is an ideal way of making a car look even more unique. Successful people certainly take pride in the car they drive, and like with most luxury goods, number plates are a means of showing off their success.
"In terms of appeal, some prefer a subtle approach with the meaning of their plates, while others are definitely quite extrovert and like to be noticed," says Jason. "The Asian community in particular is very inventive and have an array of names which can be creatively made with UK private and personalised number plates."
During the pandemic, the personalised number plate business in the UK saw a surge in demand. "That surge could have been due to customers having more time to browse online or having some spare cash to invest. And with regular online auctions and sales, there was no need for buyers to step out their front door," says Jason.
Historically, UK number plates have always been great investments, with the vast majority of private plates rising in value over time. "Time and time again we see clients reselling for profits," says Jason. "We compare personalised number plates to antiques and works of art. And of course, there is no upkeep or continual maintenance."
Some number plates will double in value within a short space of time. Some sold back in the late 90's, have gone up more than 10 times the original sale price — effectively doubling every five years.
"Shorter numbers are very interesting. We have seen a steep rise in values of two, three and four character plates", says Jason. "Take 7B for example. This was initially sold for £8200 in 1993, we bought it for £12000 in 1995, then later sold it for £40000. We recently offered £180000 to buy it back, and that was not enough!"
Short, dateless plates and ones which spell a word or name without having to 'illegally mis space' hold the most value, according to Jason. "The closer it looks to the name or word, the higher value it can potentially reach. Especially in the Asian community, those closely resembling Asian names often make high values.
"There have been a number of Asian names sold for massive amounts over the years," he says. "The plate 'S1 NGH' is obviously very popular, so in turn the value has increased. The DVLA have sold both 51 NGH and S1 NGH, and also KR15 HNA made a huge amount. Words and names like P4 TEL, S1 KHS, AHM 3D, HAM 2A, FA21 ZAL, AKH 84R, etc, and some 786 plates have also made a premium."
CarReg has sold many very high value numbers. In particular, the single (2 character plates), also known in the industry as 'Superplates'. But mid-range plates are also seen as shrewd investments. "We continually invest in plates between £1000-£10000…they are all very much worthwhile investments," says Jason. "Registrations which include initials like KAM, BAS, RAJ, SAJ, along with cheaper plates like ABZ, HAZ, etc, have proved popular and risen in value over time.
"I don't think there is an exact time to sell. Everyone's circumstances vary so the best time is what is best for the owner at that time. If you are happy with the reg on your vehicle and don't need to sell it, then don't, but everything has a price doesn't it? As long as you are satisfied with the price you have agreed to sell, then it's a good deal all round for both seller and buyer."
---
---
Jason's tips for buying number plates as a long term purchase
Know your budget and stick to it. Don't be tempted to buy a plate you can't really afford. (Although Finance is available to help spread the cost!)
Remember that the rarer a personalised number plate combination is, the more expensive it will be. Likewise, very popular/common initials command higher values due to the higher demand.
Don't confine your search to just one website. Speak to some experts in the industry.
Only deal with companies that are fully accredited with all the relevant organisations.
Get in touch with Jason Wilkes or Russell Palmer at CarReg to find out more 01902791997