Ultra rare 55-year-old whisky collection celebrates mood of the 'Swinging Sixties'
7 September 2022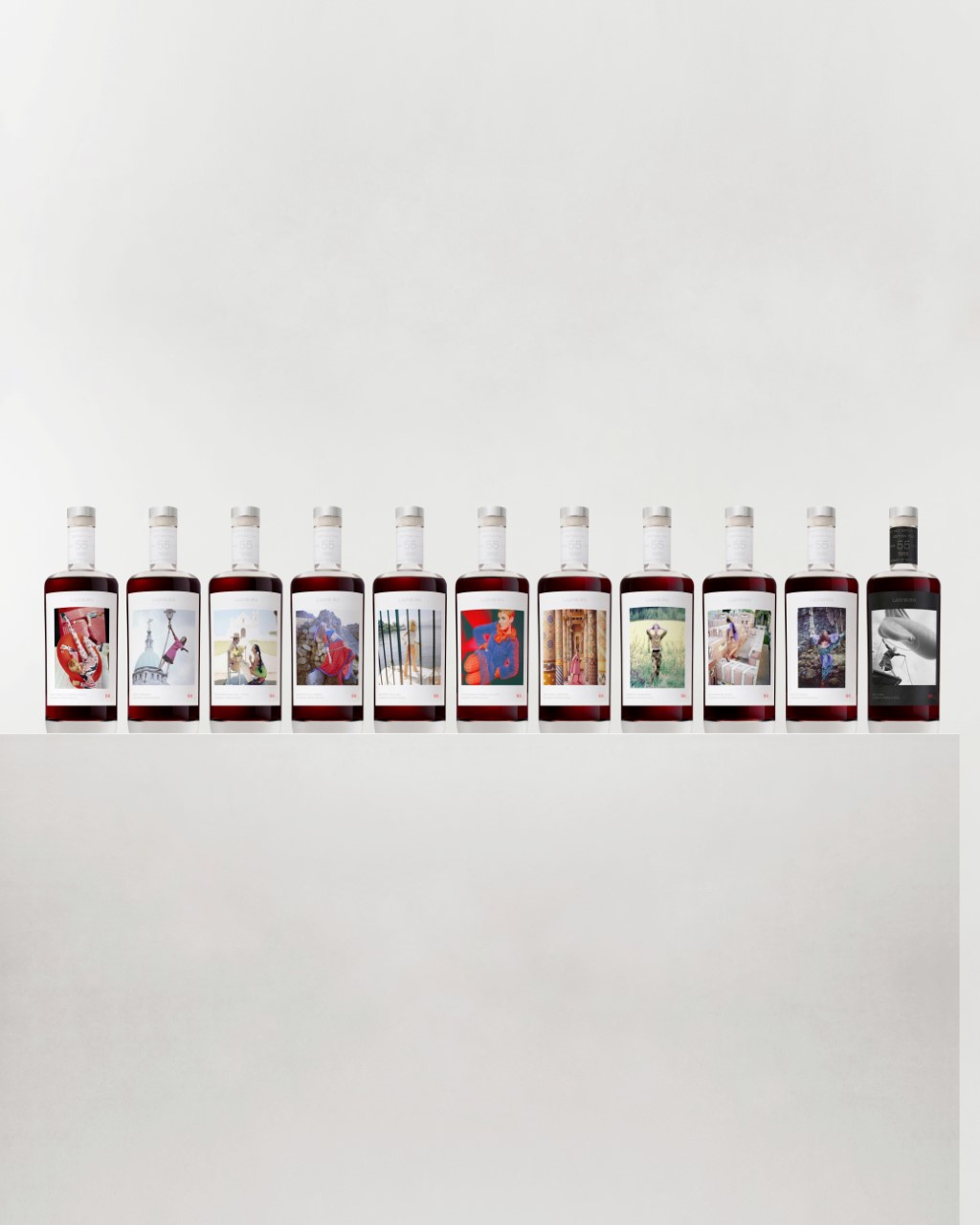 Ladyburn Edition Two has been launched by world-leading rare whisky house, William Grant & Sons. The ultra rare 55-year-old whisky is paired with rarely seen images from the archive of British fashion photographer, Norman Parkinson, regarded as the father of fashion photography.
Following the release of Ladyburn Edition One in collaboration with David Bailey in 2021, Ladyburn Edition Two / Norman Parkinson captures the mood of the 'Swinging Sixties'. The second edition in the Ladyburn 1966 triptych brings to life a 'lost-gem' distillery through the work of an era-defining creative icon, whilst celebrating Ladyburn's revolutionary role in Single Malt Whisky during this decade of cultural, social, and technological change.
The Ladyburn Edition Two / Norman Parkinson collection is strictly limited to 210 hand numbered bottles. Each carries one of ten individual Norman Parkinson photographic works in colour, unseen for decades and the first time in print since first publication.
The first ten collections are accompanied by an eleventh 'black swan' bottle, featuring a monochrome image which is not available singularly. These complete sets comprise of 11 decanters and are accompanied by a specially commissioned display case. Each photograph within the collection was taken between 1960 to 1969, and nods to Parkinson's ground-breaking approach, pioneering the practice of taking his shoots beyond the studio, on-location, showcasing the personality and verve of his subjects.
"Curating the Ladyburn Limited Edition series has been a fascinating journey," says Jonathan Driver, Managing Director of William Grant & Sons' Private Clients division. "It is indicative of the mood of the sixties and the spirit of our own family founders, that what was a conceptual, exploration project holds such tremendous legacy today.
"Less than two hundred Ladyburn casks remain in our care, so when we release one it is special. Norman Parkinson's work is the most fitting partner. We have combined the rarest liquid with the mood of the time – until now this had not been done."
As one of the oldest independent family-owned whisky distilleries in the world, William Grant & Sons' Private Clients provides collectors with access to the finest and rarest whisky expressions. It curates unique items that celebrate heritage and can create a legacy. Ladyburn Edition Two presents an opportunity to acquire a cultural artefact that is imbued with the expertise of generations of whisky makers.
Ladyburn 1966 Edition Two is only available by appointment, and from William Grant & Sons' The Distillers Library in Singapore, China, Bangkok and Ho Chi Minh City as well as The Warehouse in Taipei, Taichung and Kaohsiung.
For further information about William Grant & Sons Private Clients, please contact Jonathan Driver's team at William Grant & Sons Private Clients at privateclients@wgrant.com.