Top Interior Designers Advise on Biggest Trends for 2023
7 July 2022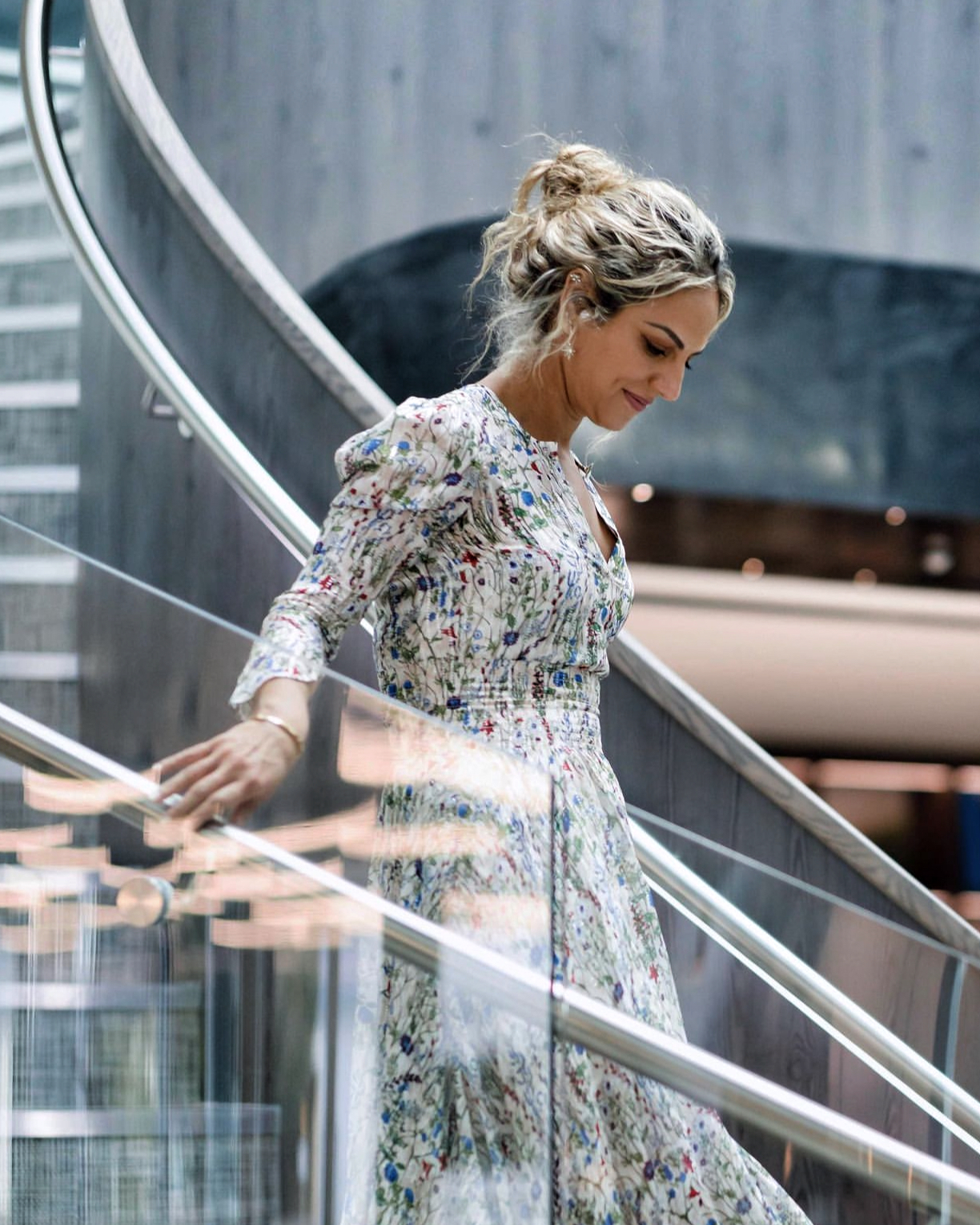 Whether you want to upgrade your workspace or create flexible, multipurpose rooms in your home, emphasis on our living and working space as sanctuaries is here to stay.
With years of projects and experience under their belts, we asked industry experts from the Foundxrs Club what they anticipate will make a splash in 2023.
Ozge Lancaster, Director/CEO, OS Designs
Will homes be multifunctional? Absolutely. Corona made a huge difference. People are still choosing to work and spend a lot more time out of their homes. Homes are now head offices, schools, and are largely a reflection of our personalities. Coming home should be a soft landing, not turbulent, so a multifunctional home reflects what we require in order to feel happy, calm, safe and quite literally at home.
Areas people will spend the most money on will…depend on the lifestyle and floorplan of the property! Some may say kitchen, some the living room, and it could even be an entrance hallway. From appliances to durable cabinets and good functionality, it is easy to spend more and is difficult to cut costs. It is one of the areas that will incur the most damage so require good quality and durable materials and appliances that will last a long time.
Colours of the year…although pastel colours are on the rise, it really depends on the area of the project. Light has an important play, so the colour will vary if it is a basement project, a big house with a conservatory, or a penthouse with a lot of windows.
What do people no longer want? More and more people are taking away their cinema rooms. Particularly after Covid, people want multifunctional spaces – a place to work, a place for the kids to play, or a place to read a book.
The biggest waste of money is…feature walls and accent colours. They are old-fashioned, horrible, and out of date. It is important to be harmonious throughout a house, a colour story that exudes the personality of the client. A feature wall or a few random stand-out colours cut through and interrupt the language throughout the property.
Louise Rea, Creative Director, Matthews Rea International Interior Design
Trends for 2023 will… continue with the wellness at home theme, translated through natural materials – wood, cotton, wool, clay. Interiors are all about a creating a calm, organic environment. Having said that, we are told we will see a trend for a bit of a 70's revival, with a mix of colours, prints, and shapes!
Will homes continue to embrace multifunctionality…Absolutely, many people are still working from home, and their spaces need to be flexible. However, we are not being asked for fully open-plan anymore, rather the opportunity to shut areas off for privacy and zoning.
Areas people will spend the most will be…the kitchen remains the big spend, so the pantry and additional storage are a must have. Games rooms, bars, or a space for the family to play and relax is also very important. Rather than a cinema room, clients want a cosy fun space where a family can watch TV, play games, be together. As self-care remains a strong theme, spa areas and treatment rooms give clients the opportunity to switch off and truly relax.
Colours that will dominate… a natural palette is key. We have moved away from taupes and greys, and are using more earthy tones – creams and ivory as a base, with nature brought in…rust, green, teal, olive, soft pinks.
People are now looking for…an overall more relaxed look. The formal dining room rarely gets used! We are moving away from generic schemes…people want to show their personality as they are continually spending more time in their homes.
The biggest waste of money is? For a new-build or large refurbishment, not appointing the right team, and not getting a QS involved. It saves so much money in the long run. Getting an interior designer on board at an early stage is imperative, avoiding costly issues throughout the length of a project and ensuring a great result.
Natasha Gupta, Founder, Blue Feather Designs
Trends for 2023 are…no trend is the trend! Recent events have helped people embrace their quirks and individuality more than ever, so trends will become more and more eclectic.
How do commercial spaces embrace a sense of multifunctionality? People have new ways of working and socialising and crave excitement, adventure, but also convenience. Multiple purpose space will have more longevity as it will appeal to more people at different parts of the circadian rhythm. For example, coffee shops being co-working spaces, then switching into a bar in the evening! The change has already started, and in order for business to remain successful it will be important to think outside the box in terms of what they can offer the ever more discerning clientele.
Colours or influences that will dominate? Sustainability is still on the rise, so biophilic design will continue to dominate spaces, both in interiors and in urban design. Expect lots of greens teamed with soothing shades of pastel or invigorating pops of neon.
People will no longer want…to come into an office that feels mechanical so will seek more interesting working environments. As the landscape changes, corporates will change too!
The best investment is…a professional team of designers for branding, web, and interiors! It is something you don't always understand you need till you get it, then you wonder how you survived without!
Your favourite project so far? All of them! Every project has been a fantastic experience where I have been lucky to have worked with clients that appreciate the process and have trusted my vision. So many of them have become friends and I am truly grateful to be doing a job that doesn't feel like a job!
Shona Patel, Founder, SP3 London
What's do you foresee will be the trends for 2023? We see the industry focusing more on the ethical and sustainable design. Whether it's the use of materials or integration of the latest technologies, can help reducing the carbon footprint and improve the quality of life.
Do you think homes will continue to embrace a sense of multifunctionality? Definitely. Since the pandemic, many people have been spending a lot more time at home, especially working from home has become a new way of working life that many of us have adopted and are continuing even after. We started to pay more attention on how the space will be used and if it can be used in a different way, or in addition of.
Which areas of the home would you envisage people will spend the most? Due to spending more time at home, having an outdoor space or combining the indoor and outdoor living has been popular.
What colours or influences will dominate? I appreciate the complex mix of patterns and colours. At the same time, I like the challenge of creating a neutral scheme with different textures.
What do you think people will no longer want? I would say a bidet, or a built-in coffee machine.
The biggest waste of money is…artwork that doesn't hold its value.
Your favourite project so far is…Barca, a full turnkey solution of a beautiful 3-bedroom apartment in Knightsbridge. Loved the client, the design, the FF&E and the artwork!